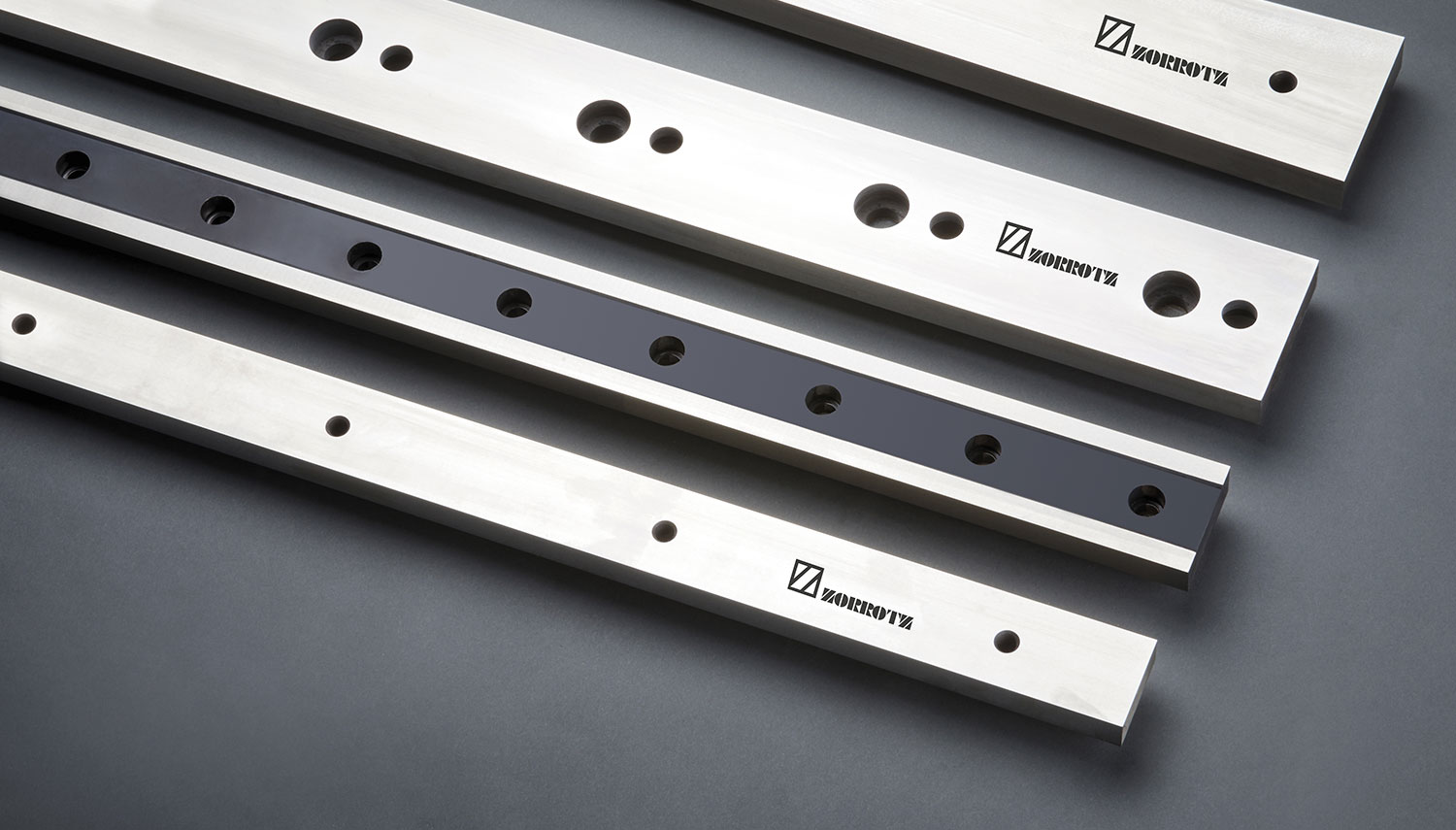 We manufacture shear blades for cut to length machines, for sheet metal format cutting and guillotine for general use. We avail of the most advanced production tools and machines, and we have the capacity to manufacture blades in different formats, profiles and sizes, depending on the application requirements. We place our experience in the selection, transformation and hardening treatment of the best tool steel, at the service of our customers, in order to choose the best technical/economic solution for each case.
It should be noted that, as a leading shear blade manufacturer,
we avail of our own heating treatment furnaces in our own facilities, and we can manufacture shear blades with lengths of over 4 Mt.
In order to guarantee the customer's trust, it is worth highlighting our commitment to the quality and traceability of all our products. We source raw materials from the main European suppliers of tool steel and 100% of all production processes are carried out internally.
Main characteristics
High wear resistance
High toughness
Fine surface finish, according to application
Processing materials
Carbon Steel (Hot / Cold Rolled / Galvanized…)
Stainless Steel (Ferritic / Austenitic / Duplex)
High-strength steel (HSS /AHSS)
Magnetic steel (CRGO / CRNGO)
Aluminium
Copper
Brass
Profiles →